Angela Yee: More Details Emerge About 'Breakfast Club' Host's New Show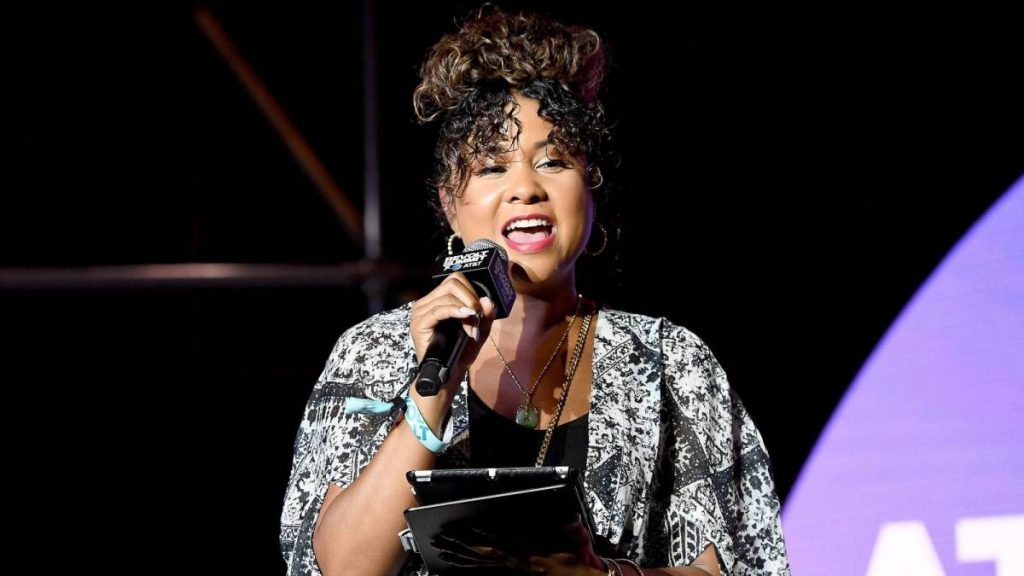 Angela Yee announced earlier this week that she was leaving The Breakfast Club to front her own show, and new details about the show have now emerged.
iHeart has confirmed that Yee's new show is titled Way Up With Angela Yee and will debut this fall. The program will air during middays instead of her usual morning slot on iHeart airwaves including Power 105.
The new show will reportedly feature celebrity interviews and cover "hot and timely topics in which she's garnered trust over her decades on air — from relationships to Hip-Hop and R&B, headline news topics, and overall culture, both in and out of the music industry."
Rumors have been flying since she announced her departure about possible replacements like Remy Ma filling her seat, but Angela Yee confirmed to TMZ on Wednesday (August 9) that the process for picking somebody new hasn't even started yet.
"We can't even look until this all got announced and this was all top-secret. Now that it's announced we can start looking for somebody. I'll still be there during that whole process," she explained.
"I promise you they haven't even started," she continued. "They want to cast a wide net and open it up. Obviously, it's for them to decide and I'll be there until they decide and maybe I'll be there helping while they audition people. I think nothing will be set in stone until there's chemistry."
Yee also explained that leaving The Breakfast Club for her own show is something that's been on her mind for years now.
"This is something that I've been wanting to do for years now, since way before the pandemic," Yee said. "I had actually sat down with our big boss, Thea [Mitchem], and I was telling her like, 'Look, I really want to have my own show.'
"You know I have my podcast, Lip Service, and I was thinking I would be able to get something like a weekend situation. You know, one day ease into having my own show again; I did come from Sirius where I had The Morning After with Angela Yee, and then came here."
The Breakfast Club launched in 2010 and quickly went on to become a New York City staple in Hip Hop radio. In 2020, the show was inducted into the Radio Hall of Fame alongside Angie Martinez and Sway Calloway.
Speaking on their induction, Charlamagne said at the time: "One day people will look back and give us respect for how we impacted the culture the past decade. I know it's hard to show love when folks are still active, I get it, I get it. I'm sure when we get a documentary or something the flowers will come but In the meantime.
"All Praises and Glory Due To God and sincere Thanks and Gratitude to everyone who listens to us on the radio, via podcast, YouTube, however you consume your breakfast, THANK YOU for being a part of our club.
"Also this is just a reminder that there really are Jay Z bars for every situation in life. Let's sing along……..I'm in the HALL already, on the wall already, I'm a work of art, I'm a Warhol already. On another level, on another plane already, Breakfast Club we got our own lane already."