Bahamadia Puts iPhone 7+ Technology To The Test On Mobile Production Project 'Dialed Up 4'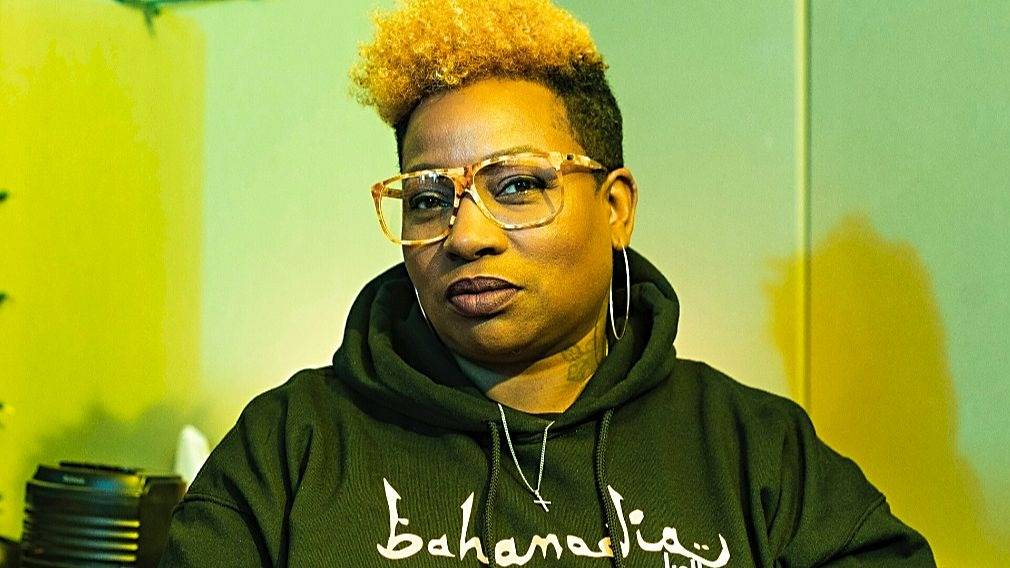 Bahamadia has one of those voices that's immediately recognizable — whether she's spitting along Erykah Badu, Queen Latifah and Angie Stone on 2003's "Love Of My Life Worldwide,"  "Three The Hard Way" from her eponymous debut Kollage or her latest single "HERE." 
But sometimes the Philly Hip Hop trailblazer likes to put her production skills to work, most notably on her Dialed Up series.
On Friday (December 11), Bahamadia released the next installment of the mobile production project, the aptly titled Dialed Up 4. The project focuses on organic hybrid beats all created on an iPhone 7+ and conceptually explores textures and frequencies not typically common placed in the current Hip Hop sphere. Clocking in at a brief but potent 12 minutes, the innovative project is an extension of Bahamadia's innate talent behind the scenes.
"It's always a primary goal to move the art form of unconventional music production forward," Bahamadia tells HipHopDX. "The Dialed Up series is my attempt at achieving that. I began utilizing apps on mobile device several years ago because this method made my work flow easier.
"The process materialized a stockpile of beats, which ultimately lead to piecing them up and putting them out as projects. As a creative visionary, the move was innate."
Bahamadia is currently running her B Girl Records LLC imprint, writing, recording and producing art. Her long awaited fourth studio album HERE is inching closer to reality and will mark her first full-length project since 2005's Good Rap Music. 
In a 2017 interview with DX, Bahamadia talked about her time on a major record label and how she made a promise she'd always stay true to herself — no matter what.
"The morals and standards I grew up in my environment in my youth and stuff carried over with me," she explained at the time. "That's something I decided not to abandon when I became a professional artist. During that time period I had gotten signed, that was a really good time in music, especially for Hip Hop. That was the last era where people got signed when individuality was actually celebrated."
Bahamadia plans on releasing Dialed 3 sometime in the future (yes, out of order because "she can"). Until then, check out the Dialed 4 project above.