Bubbling North Carolina Rapper Jaah SLT Reveals Why He Hates His Biggest Song 'Tuff'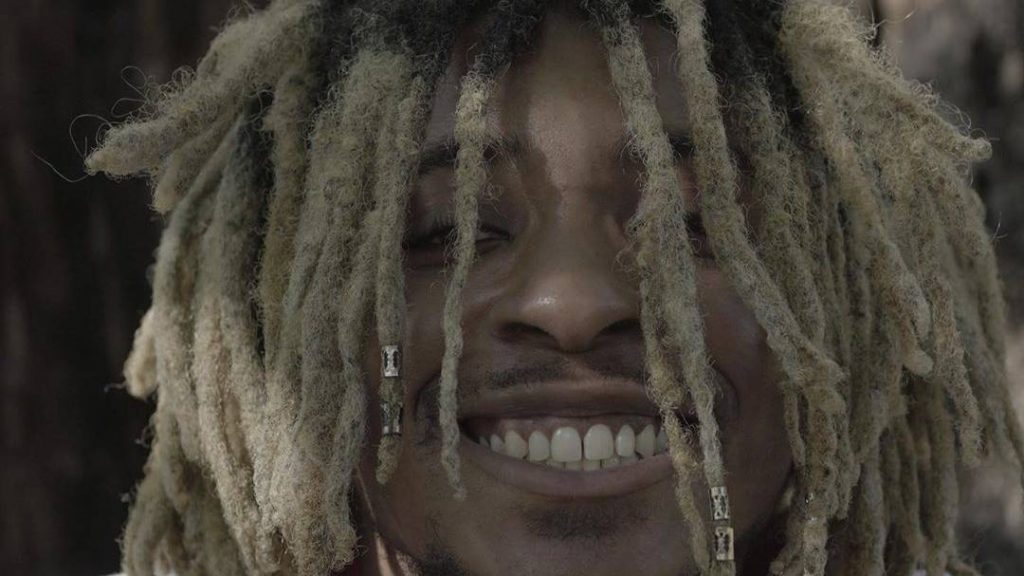 One of life's most common and universal adages is that we as people are our own worst critics. Satisfaction is tantamount to comfort, which is antithetical to motivation. At 20 years old, North Carolina's next up Jaah SLT's pen stays sharp at the expense of his own fulfillment.
Jaah really broke out in 2019 thanks to his hit single "Tuff," which got caught swept up in the social media vortex and had people Googling "what does SLT mean?" (We'll explain that one next interview.)
The quarantine period has been a productive one for Jaah SLT, who released his third full-length project 9-25-2020 on September 25th. As the "Same Me" rapper looks back on the songs that helped him level up, his revisionist history is always self-critical.
"I just wanna outdo what I did the last time. I want people to hear the quality of my music and be like 'This dude has come a long way. He done progressed,'" Jaah told HipHopDX in an exclusive conversation. "I'm actually working on producing and stuff like that. I've actually got it down. I've got a couple beats made, but really I just always want to further develop my music and just keep outdoing it."
A lot of rappers talk about doing a bunch of songs off the top of their head in one studio session. Jaah SLT wants fans to know that when they hear a song by him, it has been combed through with a level of OCD that would impress Larry David.
"I'm critical of my music before I even drop it. I'm my biggest critic. I'll have a song and literally change it 20 times and I'll have that twentieth and final cut and I'll play the original and you won't even hear a difference but I'll hear a difference," Jaah SLT explains. "It's just little stuff that I tweak. There are some songs that I put out that I don't even listen to cause I'm just like 'damn, I don't even like that,'" he added.
View this post on Instagram

"Hate" ft @nsikanslt 🖤9-25-20🖤 OUT ON ALL PLATFORMS That's toothpaste btw😂
One of those songs is the aforementioned "Tuff," which to this day is his most-streamed single. So it was a surprise to hear how het felt about the song that arguably put him on the map, when asked which song he didn't like.
"For a long time it was 'Tuff,' I can't even front," Jaah SLT noted with a laugh. "It was just a whole debacle cause I dropped the song in March or April of 2019 and then I shot a video for it in September, but I didn't really promote it. When I dropped it in September it was a problem. I literally dropped this video, like a trailer on IG like seven times so everybody had already seen it seven times so there wasn't really any promotion to it."
He continued: "I guess cause of the debacle with the video I just hated the song after that. I was like, 'I like the song but because of the video I can't even listen to this no more.' Any time it would come on I'd just skip it. Then months later that shit just blew up and I'm just amazed. I've come to like it now, but for a while, I would just be like 'turn that off.'"
Watch Jaah SLT's "Tuff" video above and stream his 9-25-2020 project below. For more information, follow him on Instagram @jaahslt.