Cardi B Debuts Her New Reebok Club C Sneakers' Colorways: 'So Bute'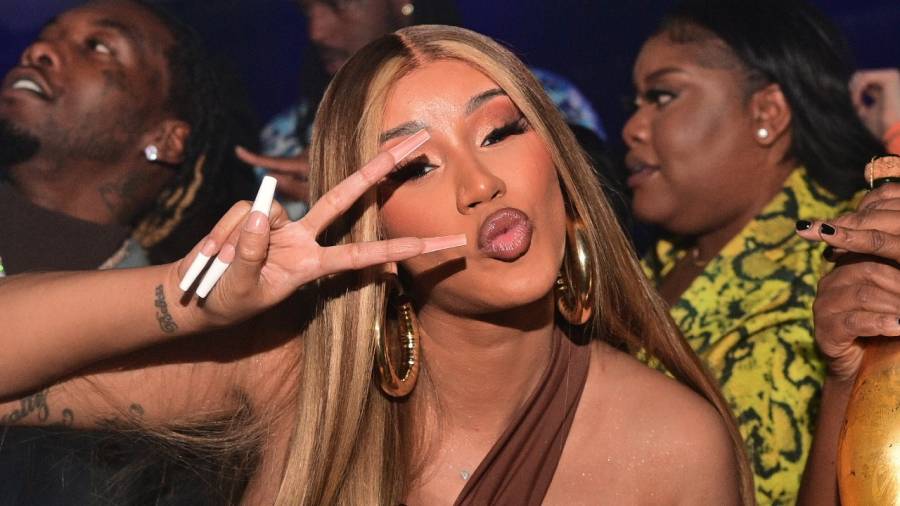 Cardi B is gearing up for another drop of her sold-out Reebok collabs, the Club C Cardi and the Cardi Coated Club C Double. The two silhouettes will both release in Hi Vis Green, Dynamic Pink and White colorways on February 5, along with a Classic Pink colorway of the Club C Cardi for kids and infants.
"My next @reebok drop is going to be sooo bute & fun !!!" Cardi wrote in an Instagram post about the drop on Friday (January 22). "I cant wait !!!!! I wish I can put it on right now ! I mean I could ,but I wanna wait !! Who ready ?"
View this post on Instagram
The Bronx native previously upset members of the Hindu community when she appeared on the cover of Footwear News to promote the Reebok line in a look meant to resemble the Hindu goddess Durga.
"When I did the Reebok shoot, the creative [team] was telling me, 'You're gonna represent a goddess,' that she represents strength, femininity and liberation," Cardi said in an apology following the backlash. "That's something that I love and I'm all about, and I thought it was dope. But if people feel I'm offending their culture or their religion, I want to say I'm sorry. That was not my intent."
She continued on, noting that she should have done more research.
"When people dress like the Virgin Mary and Jesus, as long as they do it in a beautiful, graceful and respectful way, I don't feel a certain type of way," she added. "I wasn't trying to be disrespectful. Maybe I should've done my research, and I'm sorry. I can't change the past, but I'm going to do more research."
In the end, the publication released an alternate cover that had previously been reserved for subscribers.