DaniLeigh Drops DaBaby Diss 'Dead To Me' Following Angie Martinez Interview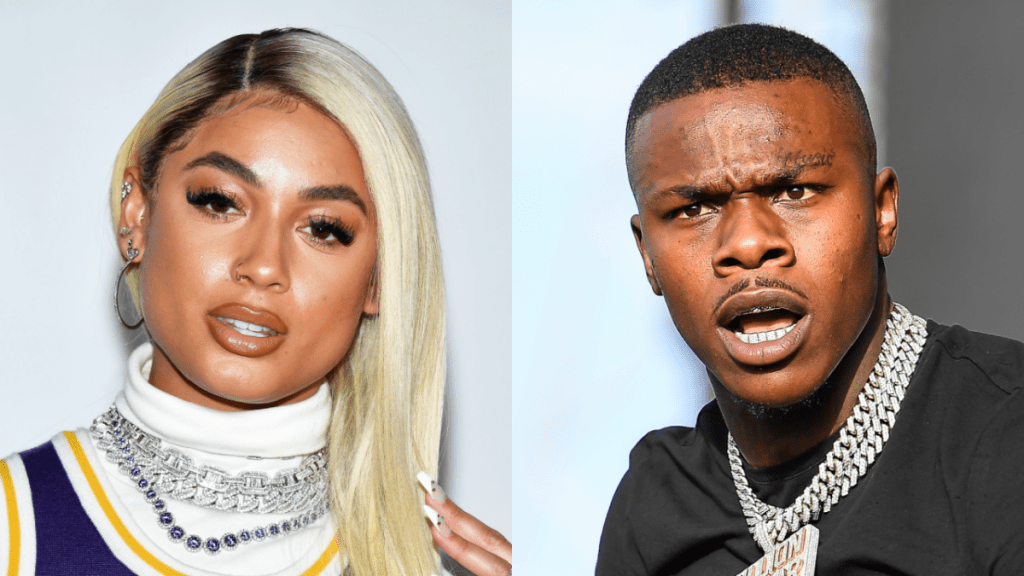 DaniLeigh and DaBaby's relationship drama doesn't seem to have any end in sight. Authorities got involved last November after the pair got into a heated argument that ended with DaniLeigh catching two misdemeanor assault charges.
Tension between the pair escalated again in February when DaniLeigh's brother Brandon Bills got into a vicious fight with the "BOP" rapper at a California bowling alley. While the public disputes between the former couple – who share a daughter together – have finally calmed down in recent months, DaniLeigh has decided to tell her side of the story.
The Def Jam singer sat down for a lengthy interview with Angie Martinez to clear the air on all that's transpired in the past year.
"It was wild," DaniLeigh said of the night DaBaby called the police. "It was definitely wild. Very selfish being that I just had our baby. It was very selfish … he's just like that though … I live life without regrets as well, but if there was something I could take back or handle differently I would say that. That shows accountability, like that's maturity. Especially, take away everything else, it's just like, we have a kid together."
She followed up the interview by dropping a scathing diss track aimed at her daughter's father titled "Dead To Me," where she eviscerates the Charlotte lyricist for having "toxic energy" and cheating.
"I ain't got no more time for toxic energy," she sings. "Momma never liked your ass/Brother wanna fight your ass/Daddy hate your trifllin' ass/My dog even wanna bite your ass."
DaBaby was charged with felony battery in April related to a December 2020 incident in which he allegedly assaulted a property owner in Los Angeles during a music video shoot.
DaBaby also recently experienced some backlash after Rolling Stone released never-before-seen footage from the fatal 2018 Walmart incident that claimed the life of 19-year-old Jaylin Craig. DaBaby claimed self-defense, which was called into question by the public after the footage seemed to show DaBaby as the initial aggressor in the dispute.