DJ Khaled Explains Juice WRLD Feature On 'GOD DID': 'I Felt Like [He] Was In My Studio'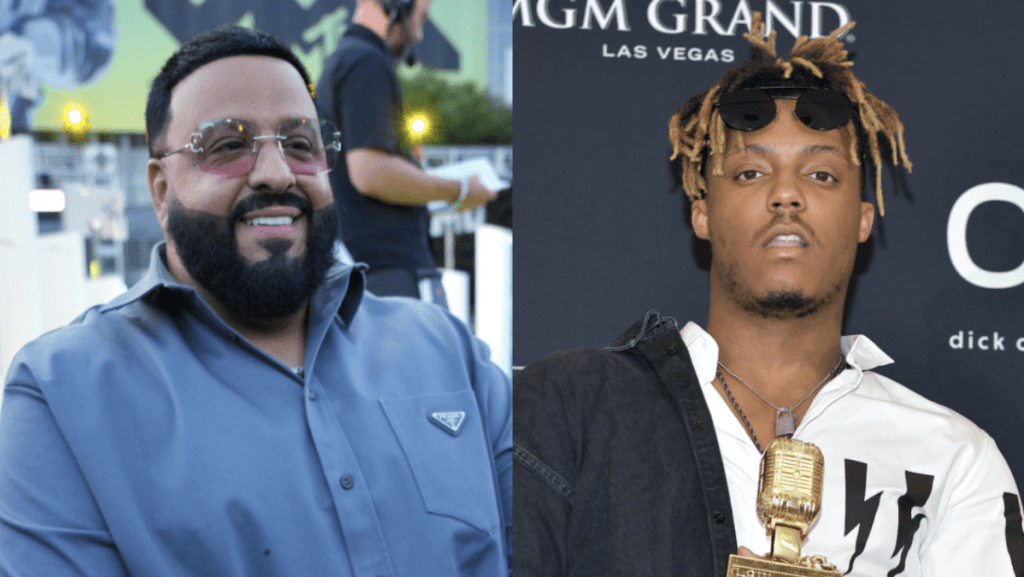 DJ Khaled has been able to secure just about any feature he wants in the past, but a posthumous Juice WRLD appearance on his latest album GOD DID was something few were expecting.
The We The Best boss hosted a Twitter Spaces with JAY-Z and others on Wednesday (August 31), during which he revealed how the aptly-titled "Juice WLRD DID" collaboration came together.
Khaled explained that fellow Chicago rapper Lil Bibby, whose Grade A Productions label Juice was signed to, sent him a song for his album that the late rapper had made especially for him. The Miami mogul rushed to play the song and was taken aback by what he heard.
"I get a text from Bibby [that] said, 'I heard you're working on your album, GOD DID.' I said, 'Yeah.' And he sent an MP3 immediately," Khaled said. "I ain't get a chance to reply yet. So I listen to it on my phone and I start looking around like, 'Am I bugging? Am I tripping right now?'
"I immediately ran to my laptop, had a little set up outside 'cause I was in my last-minute magic mode for the album … And Juice WRLD made a song talking about DJ Khaled, 'another one' and We The Best. Not a verse — a whole song!
He added: "I'm looking around like, 'What the fuck is going on?' I felt like Juice WRLD was in my studio and recorded that."
The braggadocios record was initially previewed on Instagram Live in February 2019, according to Genius. The Nick Mira and DT-produced track leaked the following year before the fan-favorite cut received an official release on DJ Khaled's album in August.
GOD DID is currently in a close race with Bad Bunny's Un Verano Sin Ti for the No. 1 spot on the Billboard 200, with both albums slated to move over 100,000 album-equivalent units in the first week, according to HITS Daily Double.
Meanwhile, Juice WRLD's legacy continues to live on following his tragic passing in December 2019. Fellow Chicago native Polo G recently paid tribute to the "Lucid Dreams" rapper during his set at Reading & Leeds Festival in the U.K.
"R.I.P. J Dawg, man," he said while Juice's 2018 track "Armed & Dangerous" played through the speakers. Listen to DJ Khaled and Juice WRLD's "Juice WRLD DID" below.