Gucci Mane & Lil Durk Join Forces On 'Rumors': 'This Gone Be A Street Smash'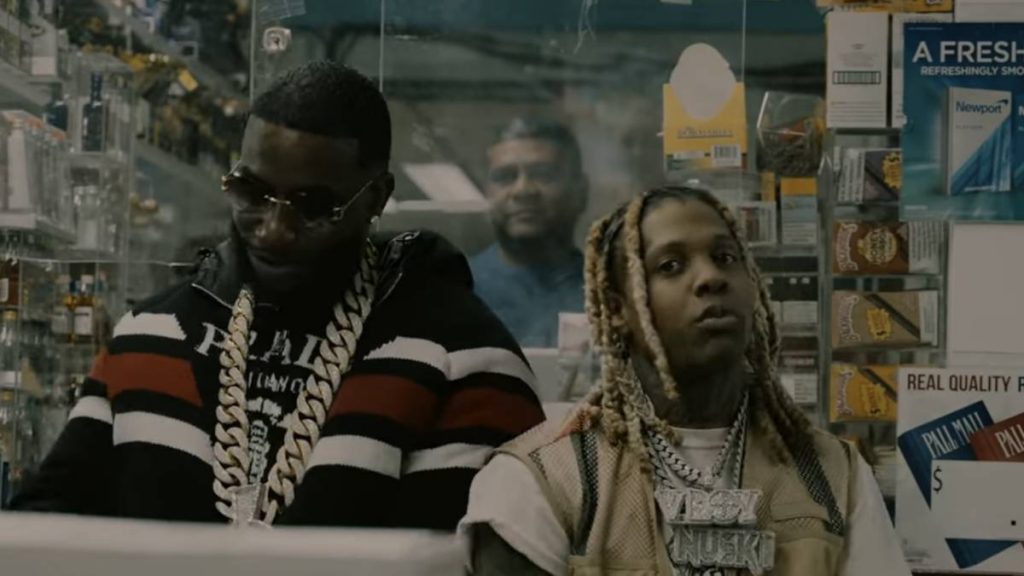 Gucci Mane is keeping his foot on throttle regarding music releases in 2022 as he's back with a whole new single and video.
On Tuesday (January 25), Guwop unleashed his latest single "Rumors" featuring Chicago's own Lil Durk. The single marks another collaboration between Gucci and Durkio as they've partnered up before on the "Wit Us." Their new song comes with a music video that finds the two rap stars back in the trenches rapping about fending off their opps.
"Them niggas get on y'all ass, y'all play with me like I ain't worse/Tryna gossip up the blogs like y'all ain't said my name first/He a junkie, he ain't shot his gun yet, he blame Percs/Shot a video and had a shootout in the same shirt," Lil Durk rapped to open the Tay Keith-produced song.
View this post on Instagram
Gucci Mane follows right behind Durk rapping, "He took it to trial, I tried to tell him it was stupid (I knew it)/They gave him so much time, his knees got weak and he was woozy (Damn)/Watch the shit you say, the feds be listening to the music (Woah)/And they gon' take your lyrics and build a case and try to use it."
Gucci predicted he had a hit on his hands with Durkio as he took to Instagram the day before the release to announce the song will have the streets going crazy.
View this post on Instagram
"This gone be a street smash when we drop this," Gucci said of the collaboration in his Instagram post.
The song proves Guwop and Durkio are letting up when it comes to music in the new year. The Chicago rap star just collaborated with Jeremih and 50 Cent on the new theme song for Power Book IV: Force called "Powder Power Respect" while Gucci Mane unleashed his tribute record to the late Young Dolph titled "Long Live Dolph."