Joey Bada$$ Went To Therapy After Oscar-Winning 'Two Distant Strangers'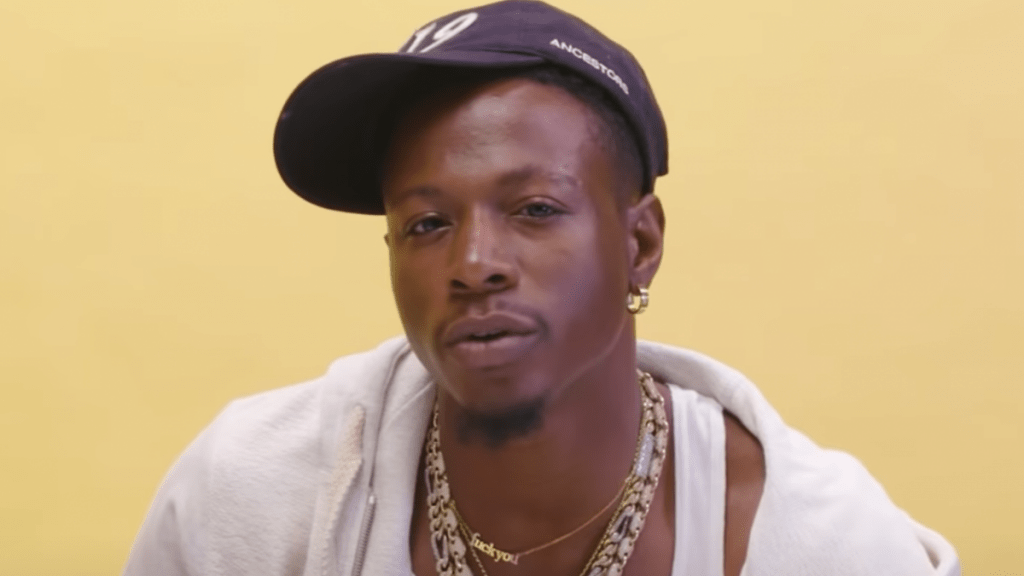 Joey Bada$$ has been hard at work on new music in 2022, which is good news for his fans considering he hasn't released a standalone solo project since 2017's ALL AMERIKKKAN BADA$$. The delay in music has been for a variety of reasons, but mostly because the New York rhymer has been hard at work getting his acting career off the ground.
In 2020, Joey Bada$$ starred in the Oscar-nominated short film Two Distant Strangers, an emotional film that commentated on police brutality. However, the rapper recently told XXL that working on the film was so intense it landed him in therapy.
"I'm not gon' lie, I had to do therapy after I shot Two Distant Strangers because it was a lot of internalization," the rapper told the outlet. "I remember the first scene in the movie, when I'm coming out of the girl's apartment and police see me and they slam me on the floor. I remember shooting that in real time and it was people driving by, they would stop, and they would roll down their window and they'd be like, 'Yo, is this real? Or is this for a movie? What's going on? You good?' It's traumatic for these innocent bystanders as well."
He continued by saying he wasn't even paid for the film.
"To tell the truth, I didn't even get paid for that," he said. "It was a short film. It was a project. An experiment. We did the short film because originally, we were supposed to do a full-length feature film, a full movie. But once I got involved, it activated a lot of people. Once they saw my execution, everybody wanted to be a part of the production team now and that obviously helped it get pushed up in the Recording Academy and we won the Oscar."
Regardless, it seems the experience led to him creating what he told Ebro Darden in March is the best song he's ever made. The 27-year-old dropped off his latest single "Head High" on March 4 and told Ebro that it was his crowning musical achievement
"This is one of the best records I've ever made," Joey said. "This is an important, special record near and dear to my heart."
Rewatch the trailer for Two Distant Strangers below.