Kendrick Lamar Brings Concert Security Guard To Tears While Performing 'DAMN.' Single 'LOVE.'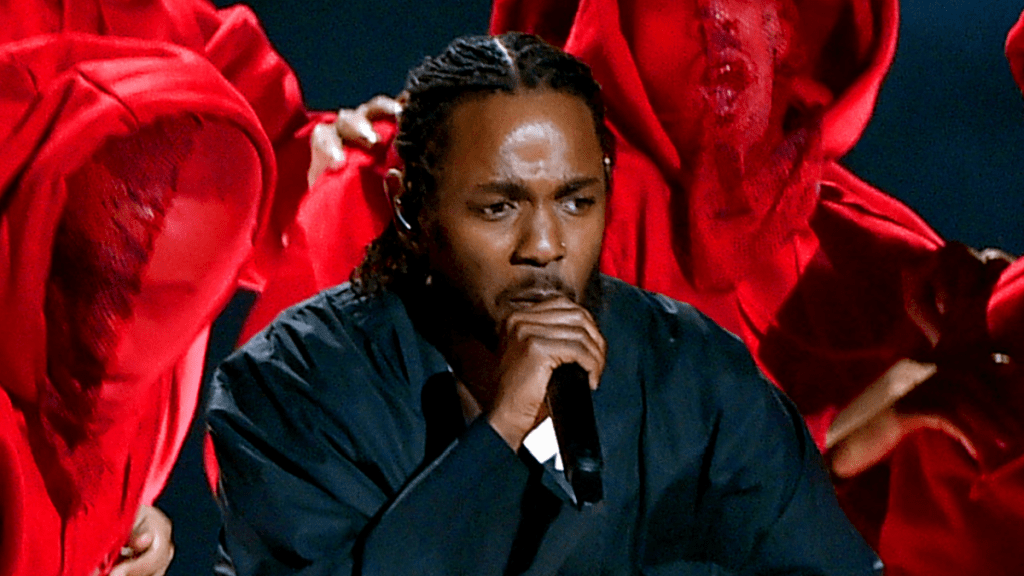 Houston, TX – Kendrick Lamar has been back on the tour circuit since dropping Mr. Morale & The Big Steppers, his fifth studio album. During a performance in Houston on Friday (July 22), a venue security guard was moved to tears as K. Dot performed the 2017 DAMN single "LOVE." In a video shared to social media, the man stands on the side of the stage wiping tears away as he raps the lyrics.
"I know Top will be mad at me," he raps. "I had to do it, I want your body, your music/I bought the big one to prove it/Look what you made/Told you that I'm on the way/I'm like an exit away, yep."
The clip garnered plenty of reactions with many concurring Kendrick's music can have that effect on people, while others were concerned the man's privacy was "violated." Whatever the case, the viral clip perfectly illustrated the power of music and proved why Kendrick has the kind of success he does.
This security guard was in his feels during @KendrickLamar's concert 😪 pic.twitter.com/k4ls7R6fJL

— HipHopDX (@HipHopDX) July 24, 2022
Mr. Morale & The Big Steppers arrived on May 13 with features from Blxst, Sampha, Summer Walker, Ghostface Killah, Baby Keem, Kodak Black and Beth Gibbons of Portishead, among others. Kodak, in fact, made a surprise appearance during Kendrick's headlining set at Rolling Loud Miami on Sunday night (July 24).
The two performed "Silent Hill" for the first time, with Kendrick telling the crowd, "Make some noise for my muthafucking n-gga, Kodak muthafucking Black." Kodak Black had his own set earlier Sunday night but was required to wear a GPS ankle monitor while performing due to his recent drug trafficking arrest.
Kendrick executed several other cuts from Mr. Morale & The Big Steppers tracks, including "N95," "Count Me Out" and "Savior" in addition to singles from good kid, m.A.A.d city, To Pimp A Butterfly and the Pulitzer Prize-winning masterpiece DAMN. Cousin and fellow pgLang representative Baby Keem also joined him on stage to perform "family ties" from Keem's 2021 debut The Melodic Blue.
The Mr. Morale & The Big Steppers Tour kicked off in Oklahoma City last week and continues in Tampa, Florida on Wednesday (July 27).