Maxo Kream Explains How Nipsey Hussle Lyric On 'Cripstian' Track Is Rooted In Trust Issues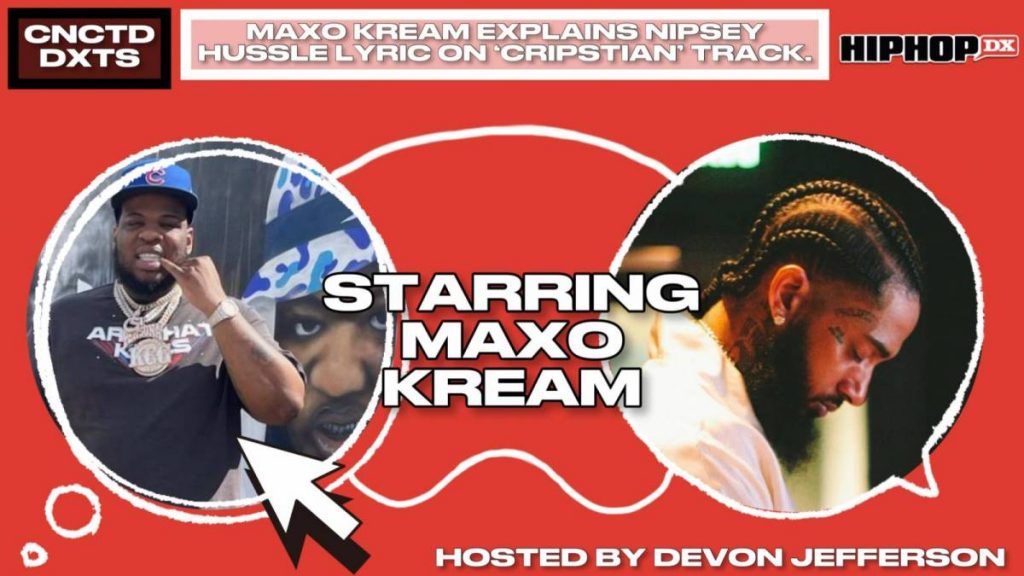 HipHopDX – More than two years after a gang-affiliated triggerman gunned down Los Angeles rap star Nipsey Hussle in front of the Marathon Clothing store he owned, the story of his life's legacy continues to inspire rappers such as Maxo Kream.
Back in October Maxo released his sophomore album Weight Of The World which included a small nod to the late Crenshaw-bred MC.
"Fuck the pope, can't trust the church, feel like they all against me/I can't even trust my LOCs, because a Crip nigga killed Nipsey," Maxo raps.
During his recent interview with HipHopDX, Maxo Kream broke down the bar on "Cripstian," revealing his thoughts that the younger generations are getting worse because of the normalization of fatal occurrences such as the murders of Houston rappers Mo3 and Chucky Trill earlier this year.
"People, snake, envy, jealous," Maxo began. "You know what I'm saying? Hatred. That's how a lot of people is nowadays. Like, shit. Loyalty is rare. So really, you just got to watch everybody. That's how it is. The younger the generation get, the worse and worse it get, so."
Maxo Kream went on to detail how he adapted in his own personal life following Nipsey Hussle's death and also voiced his opinion on how the thirst for fame and "clout" has made the industry even more treacherous before.
"I'll say his past had me aware of how to move in these streets, and how niggas is jealous," he said. "Envious. You feel me? People don't give a fuck about your money no more. They care more about the clout. You know what I'm saying? Shit like that. I don't know. It's weird as fuck now. I ain't going to lie to you. Shit is hella weird. Then especially after this pandemic, we going to see. Because that's a whole year, a whole new generation of new little niggas, and disloyalty, and all kinds of shit."
Though Nipsey Hussle and Maxo Kream didn't get the chance to get in the studio together, the West Coast MC seemed to be equipped with premonitions for the future.
In 2018 he told Stephen Curry his music will "stand the test of time," during their conversation for his new Fifteen Minutes From Home podcast on Audible.
"I'm proud of that album [Victory Lap]," Nipsey Hussle admitted to Chef Curry. "It was a lot of blood, sweat, heavy, critical expectations for each one of those records. I think over time it'll reflect how much was put into those songs. And I think the album will have legs and stand the test of the time."
Watch the full clip below.
View this post on Instagram