NLE Choppa Relives Airport Fight With So-Called 'NBA YoungBoy Fan'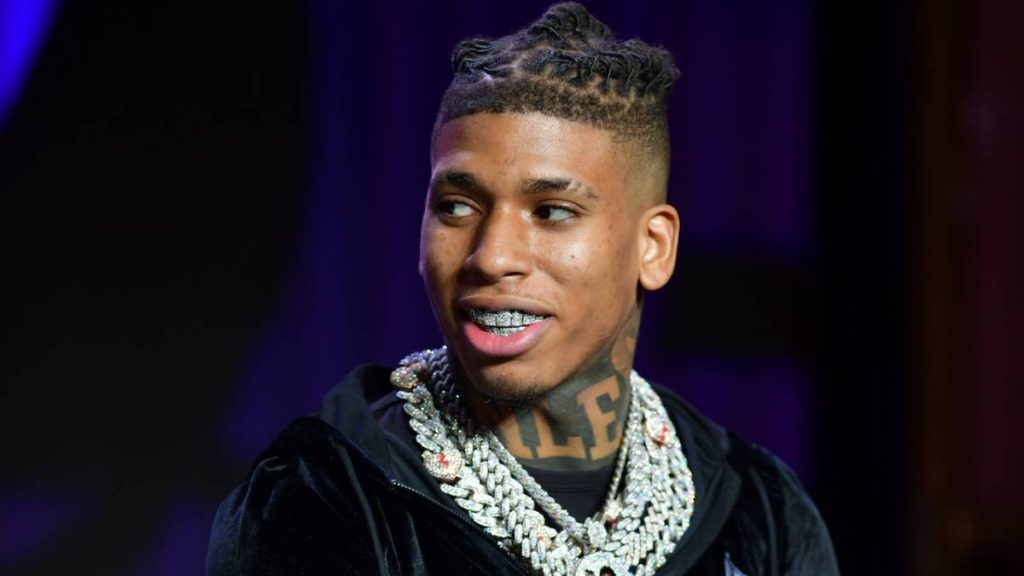 NLE Choppa is speaking out about what led to a scuffle with an unruly rap fan at Atlanta's Hartsfield-Jackson Atlanta International Airport last week. On Tuesday (January 25), Akademiks shared the latest episode of his Off The Record podcast in which the "Capo" lyricist detailed the incident.
Choppa began by saying he had initially seen the man on his way to the bathroom but didn't say anything at first. Choppa then said the man confronted him after leaving the bathroom and grew increasingly agitated because he'd been calling Choppa's name. Choppa told Akademiks he was listening to music at the time and couldn't hear anything.
"So he walk up, but by the time I look up to see him I guess he had already called my name a few times or something so…I didn't hear shit," the 19-year-old said.
Choppa clarified the assailant hadn't been an NBA YoungBoy fan at all but rather an NLE Choppa fan who had felt ignored.
"I could tell he was a fan though like I could really tell that's why I was finna deescalate," he continued. "I was feeling like 'my man I have my earphones in, I just can't hear you bruh.' It was just crazy and like, he jumped at me and I'm like, 'What the fuck?' and I just look at him I'm like, in a split second of me thinking, I'm like, 'Man, should I pop on this n-gga man?'
"And I just went ahead and fired on him, 'cause I just feel like If I would have turned my back and walked off, he woulda sucker-punched me, or did whatever bruh, like. So I just went ahead and popped it off."
In a clip of the fight shared by Hollywood Unlocked on January 17, the disgruntled rap enthusiast can be heard antagonizing the Top Shotta rapper. From there, Choppa is seen throwing the first (and only) punch after the man gets aggressive, but he trips over himself in the process.
Choppa later addressed the incident on social media, admitting he did slip after landing his punch. While the man who attacked him claimed in his own video Choppa fell because he'd knocked him out, Choppa said he simply got tangled up in his flip-flops.
"It's a difference from getting hit and falling then fighting in flip flops and falling on yo own," he said. "I fell throwing a punch Ian get hit til I was otw down [crying laughing emojis] and my backpack 20 pounds. Buddy lip swole everything I through connected. My whole ankle rolled I got ice onnat how rn."
View this post on Instagram
NLE Choppa is getting ready to drop his new album Me vs. Me on Friday (January 28). The Top Shotta artist delayed the project one week out of respect for the late Young Dolph, whose Long Live Dolph compilation tape dropped on January 21.
Choppa previously linked up with fellow Memphis titan Moneybagg Yo for the album's first single "Too Hot," which he said in an interview with HipHopDX was a collaboration long overdue.
"We both from Memphis and we really ain't got no real song together," he said in part. "We really haven't had our own, and I feel like we are the hottest two artists out of Memphis right now and that's going to go down in history. I had to send that his way, and he killed the verse and the rest is history."
Check out the "Too Hot" music video below.