No I.D. & Rhymefest Partner With Golden State Warriors' Record Label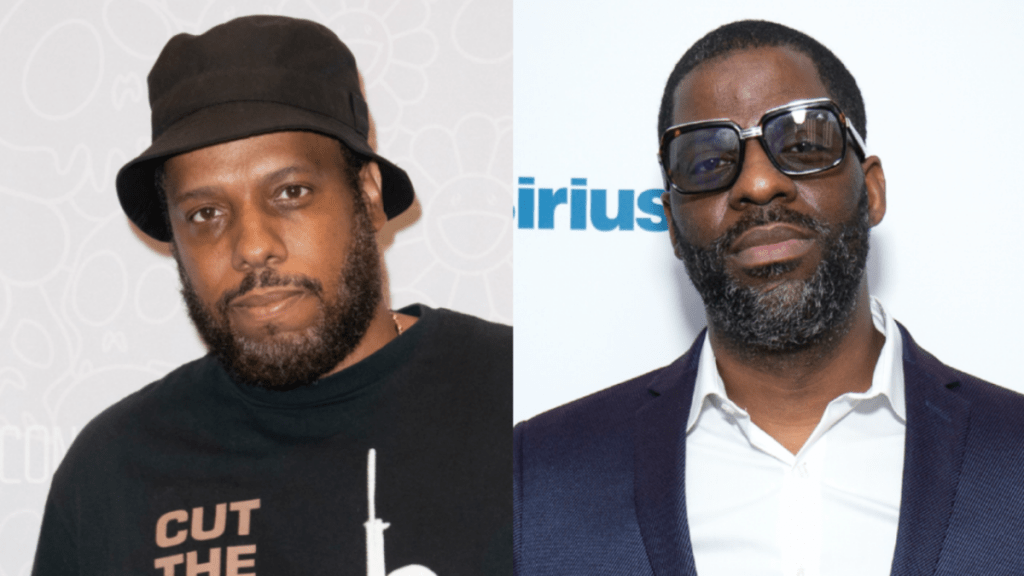 The Golden State Warriors' new record label, Golden State Entertainment, has announced that No I.D. will serve as the company's Creative and Strategic Advisor. In his new role, the veteran Chicago-bred producer/executive will produce music for artists and partner with the company on "innovative digital strategies and the development of its long-term strategic vision."
"I'm thrilled to collaborate with Golden State Entertainment and its Chief Business Officer, my long-time friend, David Kelly, on this exciting new venture," No I.D. said in a statement to the NBA. "We are on the cusp of something truly special and I look forward to discovering new ways to bridge the worlds of content, sports, entertainment and technology."
Golden State Entertainment has also announced that Rhymefest, J.U.I.C.E., Georgia Anne Muldrow and MAYZIN are on the label's roster. No. I.D. produced numerous songs on Rhymefest's 2007 debut album Blue Collar, including "Fever," "Get Down," "Chicago-Rillas" and "Sister."
View this post on Instagram
Also serving as the Warriors' Chief Legal Officer, David Kelly is also a rapper known as Capital D and is one half of the duo All Natural.
"It is an honor to be a part of this new chapter in the Warriors story," he previously told Deadline. "Audiences demand compelling content that speaks to them on a visceral level. With the launch of Golden State Entertainment, we are excited to create content that celebrates the nuances of our experiences as athletes, artists, and members of diverse communities in ways that not only entertain, but hopefully create opportunities for learning and deep engagement."
MAYZIN was announced as the first artist signed to the label in April and is set to release his new single "Angels" on Friday (May 13). In addition to music, Golden State Entertainment will also produce documentaries and host culturally relevant events.