Snoop Dogg Mourns His Uncle Reo: 'Thank U For Loving Me & The Whole World'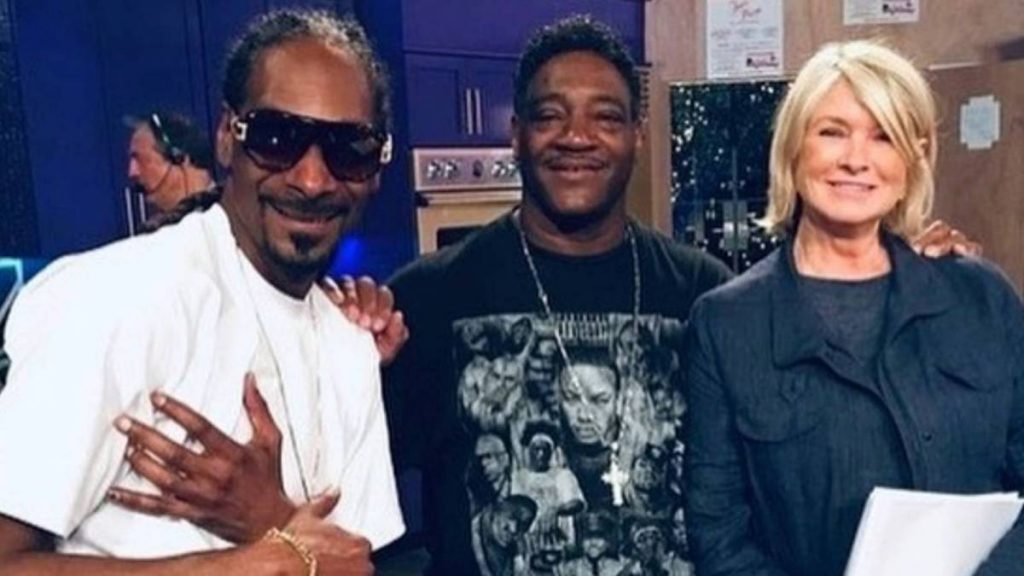 Snoop Dogg is mourning the death of his uncle and Portland-based restaurateur Reo Varnando, who passed away on January 14. The West Coast rap legend shared an Instagram post shortly after Varnando's passing that included a photo of the two of them together. He wrote in the caption, "Uncle. Reo. U will be missed. Thank u for loving me and the whole world. u were a blessing."
Varnando's brother Ricky confirmed his death in a Facebook post that read, "My heart is hurting badly, my brother Reo Varnado passed away last night @ 10:30pm, I need prayers & comfort to make it through this rough period in my life!!! R I P my brother, I'm going to miss you dearly!!!"
View this post on Instagram
According to KOIN, Reo Varnando owned Reo's Ribs in Northeast Portland's Hollywood District and was subjected to two separate fires. During the first fire in 2017, Varnando was in Los Angeles taping television segments with Martha and Snoop's Potluck Dinner Party co-host Martha Stewart. After learning the fire had destroyed his business, he suspected something nefarious had gone on behind the scenes — although fire fighters determined the cause of the blaze to be accidental.
"It's very hard," Varnando said at the time. "It's just sad, man, that you put your whole heart and soul into something that you like in life, that you love."
In November 2020, the rebuilt Reo's Ribs was damaged by yet another fire during the Portland protests. A suspect was arrested for arson roughly a month later. Reo's Ribs originally opened in 1999 along the Tualatin Valley Highway outside Portland, where Varnado's Mississippi-style barbecue ribs, which Gourmet magazine said were "weighted with meat that tugs from the bone in thick ribbons."
Varnando often sang at nightclubs or with his gospel group, The Beyonds. He also regularly appeared onstage with his famous nephew and was featured on the 2002 song "Just Get Carried Away" by the Doggy Style All Stars, produced and released by Snoop Dogg.
While no cause of death was revealed, Varnando had suffered some serious health problems as recently as 2020. In an Instagram post, Varnando revealed he'd had a heart attack and was surprised he'd lived to see another day.
"I want to thank God for bringing me back from the dead," he wrote. "I died 8 times I had a nurse that was inexperienced who stuck me with a needle and couldn't get the needle to work. I told him you hurting me and he stuck me with the second needle.
"another nurse came and brought the third needle, that when I got the blood infection it went up my left arm and gave me a major heart attack. all the Hospital gave me up they send me home to died, but God didn't let me down. when I died I went to a Beautiful place that I never seen before people were walking around."
HipHopDX sends our condolences to Snoop Dogg and his family.
View this post on Instagram