Southside Reveals Secret To Healthy Coparenting Relationship With City Girls' Yung Miami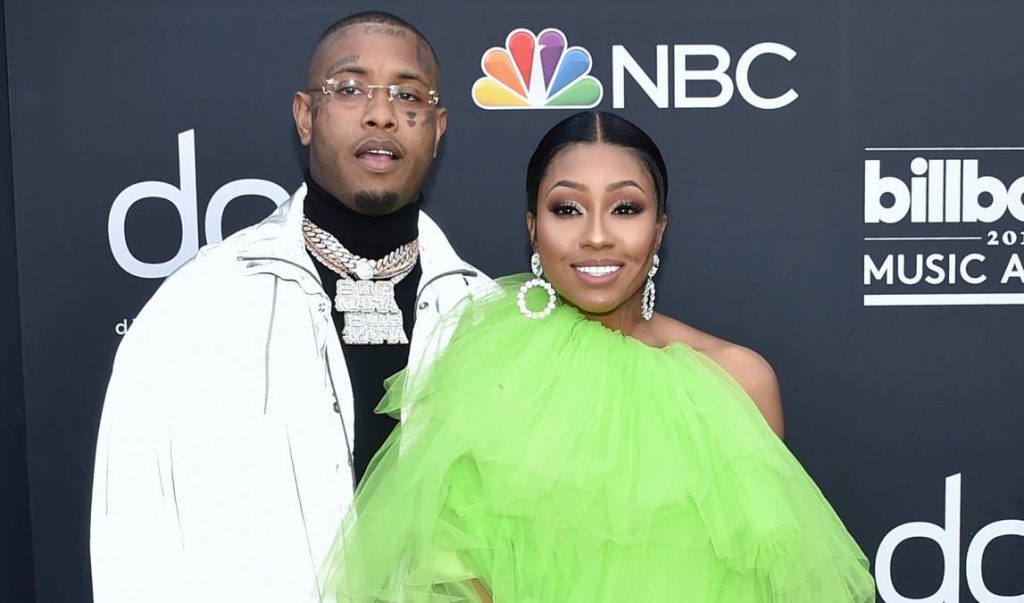 Producer Southside and City Girls rapper Yung Miami are amicably coparenting their two-year-old daughter Summer. Considering their once-rocky relationship, it might not have worked out that way had they not decided to set some strict boundaries.
During a recent interview with Bootleg Kev, Southside revealed how he's able to remain civil with Yung Miami. First of all, he's extremely "proud" of her success with City Girls and keeps things "very cordial and friendly" — but he also refuses to cross the line when it comes to their relationship.
"The key to a cordial co-parenting relationship is just no sex," he explained. "You cannot have sex with your baby mommas. You can't have … I got a girlfriend too, so you can't have sex with your baby mommas with a girlfriend."
View this post on Instagram
Southside may just be competing with Nick Cannon for most baby mothers. According to the 33-year-old artist, he's had children with four other additional women. As he noted, "One of them I really don't know and the other three, I love them."
But one of them, Ashley, claims Southside is a deadbeat father to their now 8-year-old son. In August 2021, the woman launched a GoFundMe campaign in an effort to support her child.
"Times have been hard for us this year with maintaining bills and putting food on the table," she wrote at the time. "My son's father is a wealthy producer named Southside 808mafia who refuses to send support payments for his 7 year old son. He knows this is his son and has stopped supporting since I am seeking child support through the courts because he IS NOT consistent with helping his son with his half."
She added, "For my kid's father @808mafiaboss to not be able to assist something for my son's education as far as supplies and clothes is upsetting. [He] can do all the flexing on Instagram [but can't] send a box of clothes and supplies from Walmart or Target."
While Southside is in a relationship, Yung Miami has continually sparked rumors she's romantically tied to Diddy. Most recently, she and OnlyFans model Gina Huynh traded shots on social media as they fought over the Bad Boy Records mogul.