Tee Grizzley Gets Married To Mother Of His Child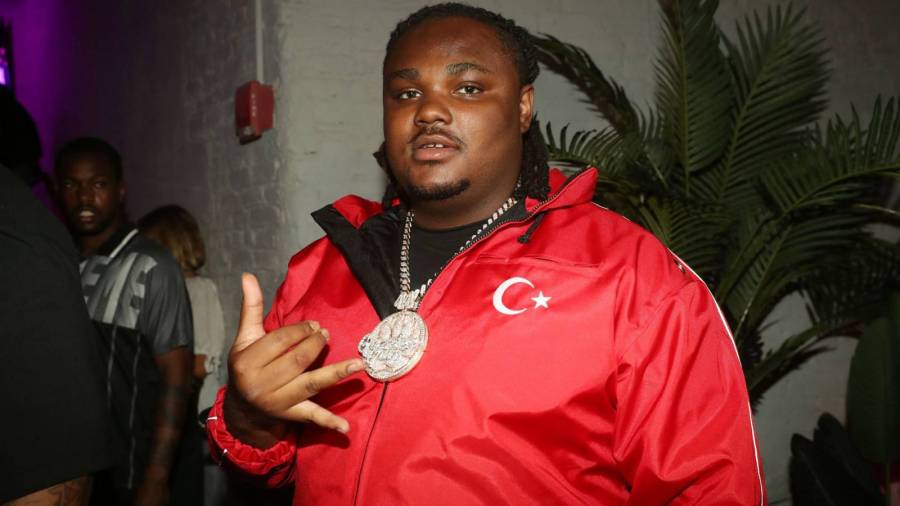 Tee Grizzley has tied the knot with the mother of his child, My'Eisha Agnew.
After Grizzley announced the pair's engagement back in January, the happy couple reportedly walked down the aisle this past weekend, according to a plethora of videos and photos from the occasion that were captured and shared to Instagram.
"I never liked my last name anyway," My'Eisha wrote on Instagram. The beautiful bride was donning a white dress from the Walter Collection, while her husband was wearing a shimmering purple suit.
"I gave away a lot, but never my last name. Take it baby It's yours," Grizzley wrote on his IG. Rappers and producers alike flooded Grizzley's post with congratulations, with Hit-Boy, Tay Keith and even Bryson Tiller all sending him warm wishes.
View this post on Instagram
Grizzley proposed in an extravagant way back in January. In a video posted on Instagram, the Detroit rapper can be seen in a black hoodie kneeling on one knee and staring into Agnew's eyes as romantic violins serenade the couple in the background. Rose petals can also be seen littering the floor. Another photo shows the pair's son, who they welcomed together in 2021, sporting a massive grin on his face.
"If I tell I love you I mean it," Grizzley wrote in the post's caption.
Aside from tying the knot, Grizzley has been hard at work releasing a new project. He recently rolled out a new single titled "Robbery," and dropped off his latest project Half Tee Half Beast in April, which featured appearances from Lakeyah and Baby Grizzley.