The D.O.C. Says Rap Has Reached A Level Where 'Art Is Imitating Life' – Not The Other Way Around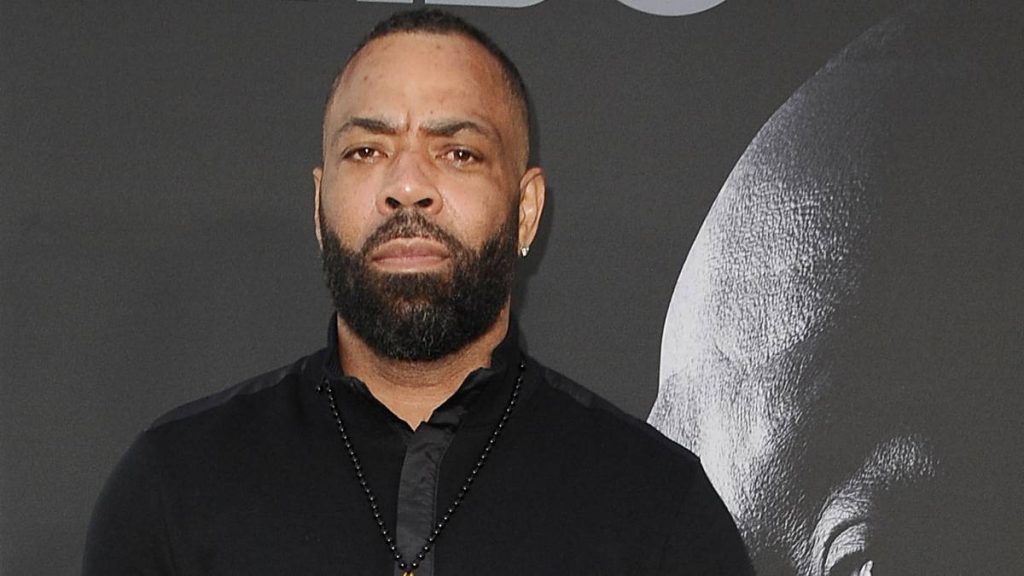 Exclusive – Hip Hop has historically woven some level of storytelling into its rhymes. From Slick Rick's "Children's Story" and Sir Mix-A-Lot's "Swap Meet Louie" to Beastie Boys' "Paul Revere" and Grandmaster Flash & The Furious 5's "The Message," there's no shortage of creative tales that speak to both reality and fiction.
In 2022, rappers are dangerously dabbling in rap and the often violent street life they came from simultaneously and with dire consequences. Just last year alone, roughly two dozen rappers (locally and nationally known) were either fatally shot or stabbed, and the trend has continued in the new year.
Despite being from Dallas, The D.O.C. was instrumental in bringing street tales to life as a West Coast gangsta rap pioneer in the late '80s/early '90s alongside Dr. Dre, Suge Knight and the rest of N.W.A. Needless to say, The D.O.C. witnessed the drug dealing and violence that birthed gangsta rap firsthand. But today, the Death Row Records co-founder says things have changed dramatically. Speaking to HipHopDX in a recent interview, The D.O.C. suggested it's time to switch course.
"I think we've reached a level where art is imitating life, instead of the other way around," he explains. "It's unfortunate, but it's the season. I think it is incumbent upon us [OGs] at this stage in the game to look inward a little bit and sort of course-correct, and get back to making that stuff about something really positive as a structure, I mean, with the kids. It's really difficult from my perspective to pinpoint why it's gotten so out of control. We're at the point where we can really engage that reality and begin to do something about it."
View this post on Instagram
As far as what that would look like remains to be seen. But a possible solution would be to have the OGs and pioneers of Hip Hop culture — The D.O.C., Dr. Dre, LL COOL J, Chuck D, Ice-T, et cetera — provide some type of guidance for the younger generations.
"I think things like that are sort of already in the air and growing," he says. "A lot of things like that are already in play, in space. I see it, you know what I mean? I do it personally, so everything is going to build in its own time and turn out the way it's supposed to, but that's absolutely happening right now."
The D.O.C., in fact, is working with the youth in his Dallas community. As a father of four, he understands just how crucial it is for young people to have a place where they can have positive influences.
"I'm trying to build a machine that these kids can use to build hope, that they can use that for an avenue in two lanes they are interested in, a school of sorts," he explains. "The education can get accredited and they can use these tools to go to college, and go to business and get instruction from people at a really high level. You know what I mean? Use their natural God-given talents to build themselves into the person they want to be.
"I want to build that machine here in my city and build it in such a way that it becomes a destination space for the people all over the country. I think my city deserves something like that, I think the kids deserve something like that, so that's where a lot of my energy is right now."
View this post on Instagram
As The D.O.C. explains, the Dallas/Ft. Worth area is a "microcosm" of what's going on all over the United States. Like any other city, it has its share of problems.
"Dallas, Fort Worth is a huge space with a lot of people, and we're trying to figure it out," he says. "Like I said, we're really making efforts as a community to recognize what's going on within our community and, as a community, fix it. Everything for me is sort of a calling. I get spiritual downloads — for lack of a better way of putting it — and when I get something in my head, I just give it all I have.
"And so that's the mission, that's the goal — build something so these kids can have, something that can give them that ounce of hope that they may need to come out of those elements that aren't best for their wellbeing."
In the meantime, The D.O.C. is preparing to premiere The DOC documentary at the Tribeca Film Festival next month.