The Game Explains Exactly What 50 Cent Contributed To 'How We Do'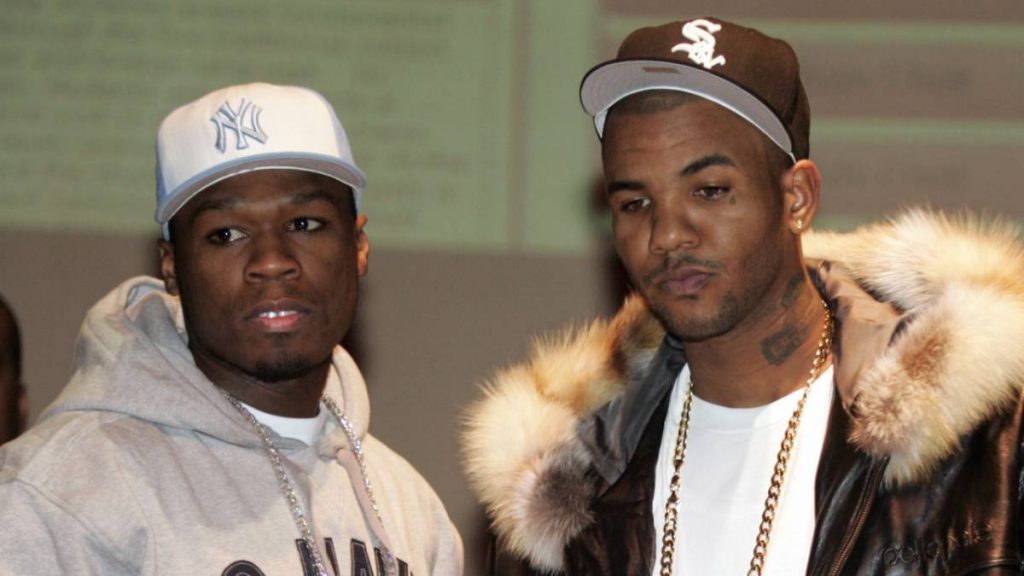 The Game introduced himself to rap's mainstream with his seminal album The Documentary. Prior to their falling out, Game linked up with 50 Cent and Dr. Dre behind the boards for the pr0ject's second single "How We Do" in late 2004.
Game recently sat down with Carl Lamarre for the premiere episode of The Debut Live to dig deeper into how his The Documentary album came about. At one point in the conversation, Game explained the creative process behind hit single "How We Do" and how 50 ended up on the record thanks to Dre.
"Dre was walking back in the studio like, 'Ay, what's that? What you mumbling?' I'm like, 'Fresh like, uh, Impala.' He's like, 'Let's lay that.' After I got done, Dre was like, 'Yeah, I fuck with that shit.'
"Two weeks later, I came back to the studio and 50 was on this muthafucka'… At this time, 50 was big as a muthafucka, so I was happy about that because he was in G-Unit, but Dre had let 50 on it and 50 knew what the fuck it was when he heard it so he got on it with me. We wasn't even in the studio when we laid that one."
View this post on Instagram
The stories between 50 and Game never seem to end. A demo version of The Documentary's "Higher" surfaced with vocals from 50 Cent earlier in August. 50 has long maintained he's written about six tracks off Game's sophomore album.
"They said, 'The kid can rap, but he's not a great songwriter,'" 50 said of Game in a 2015 interview. "When Jimmy called for me to do it I was like, 'Alright, cool, I'll fix it,' and I gave it [to Game]. I only worked with him for about, I think, four days."
50 Cent also responded to Wack 100's claims that Game wrote "What Up Gangsta" during an appearance on The Breakfast Club. 50 attests that Game wasn't even around him at that point.
"[The Game] said he wrote 'What Up Gangsta.' I'm like, 'C'mon, bro. You wasn't even around when we did that. That was before you even came into the picture,'" Fif said. "That was Get Rich Or Die Tryin'. We didn't even know who he was until after. There's a point when you [reach] desperation and you'll say anything."
For the full interview, stream the entire episode of the House of ACES presents The Debut Live featuring The Game Friday night (August 19) at 9 p.m. ET on CEEK Metaverse.