Too $hort Says Turning Down Kanye West Beats Is One Of The 'Dumbest' Things He's Ever Done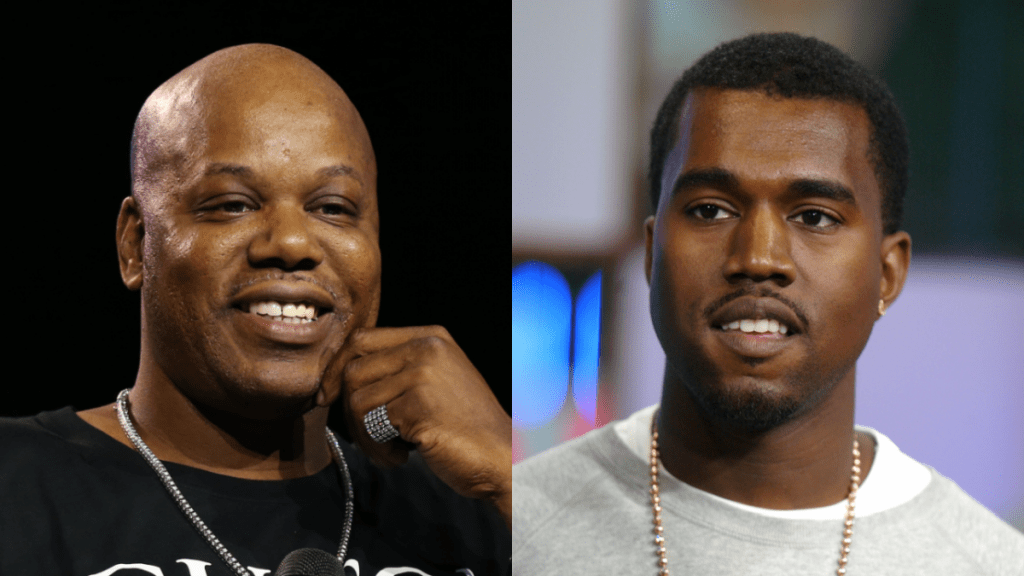 Too $hort has worked with a score of legendary producers throughout his almost 40-year career, from Jermaine Dupri and Lil Jon to Daz Dillinger and DJ Pooh. But one big-name beatsmith he passed up the opportunity to work with was Kanye West.
During a recent interview with VladTV, the Bay Area legend recalled Scarface excitedly telling him about the young Chicago-bred beatmaker around the time he was working on his 2002 album The Fix (which featured three beats from Kanye, including "Guess Who's Back"), but Too $hort simply wasn't interested.
"I remember Scarface called me. He was in New York, he was like, 'I got the coldest muthafucking producer.' He was talking about Kanye West," he explained. "You know what I told him? I was in Atlanta, I said, 'Man, we got all the producers with me. I don't need no new producers.'
"And he was like, 'I swear to God, he's the coldest muthafucka in the world out here in New York. He's from Chicago.' He told me his name, everything. He said, '$2,000 a beat. It's the shit!' And I was like, 'Man, we got producers' … I didn't even listen to him."
Not long after Scarface's phone call, Kanye West catapulted to fame as an in-house hitmaker for JAY-Z's Roc-A-Fella Records, not to mention a solo star in his own right. Looking back, Too $hort regrets turning down the opportunity.
"I've done some dumb shit in my life, but that's up there at the top of the list of dumb shit," he admitted. "Turning down young Kanye beats before the price went up … But damn, if I would've knew! I don't got no damn psychic around me or a crystal ball. I didn't know!"
Kanye would've likely relished the chance to work with Too $hort. In 2018, the Chicago rap icon crowned Short Dog and Ice Cube GOATs while tweeting a photo of him listening to the pair's "Ain't Got No Haters" collaboration.
Too $hort also reflected on working with Kanye's "big brother" JAY-Z. The pair teamed up on "Real N-ggaz" from 1997's In My Lifetime, Vol. 1, as well as "A Week Ago" from Hov's Grammy-winning follow-up Vol. 2… Hard Knock Life. However, not everybody from New York was so keen to embrace out-of-town rappers.
"They told me back then the reason why JAY-Z would do a song with Too $hort or Pimp C was because cats in Brooklyn were like, 'I ain't fucking with nobody outside of New York,'" he said. "Muthafuckas in New York was like, 'If you ain't from New York, I don't wanna fucking hear it! I don't give a fuck what you saying or doing; if you not from New York, you not a real rapper.'
"Hands down, that gave birth to a lot of shit, what you might call East-West, whatever. It was just attitude. I used to do shows with New York artists and we'd be backstage and we'd just walk right by each other, don't even make eye contact, don't speak. That's how it was. It wasn't really the Hip Hop we know today."
He continued, "But Jigga, [Biggie], you could listen to the music and you could tell that JAY-Z was in tune with Scarface. He was in tune with Too $hort and N.W.A. You could tell that he was open to the sound of a slower, funkier beat with a bassline with a certain little drum pattern, and put that New York in it and make it what it is."
Watch To $hort's full VladTV interview below.