Mary J. Blige Announces New Album 'Good Morning Gorgeous'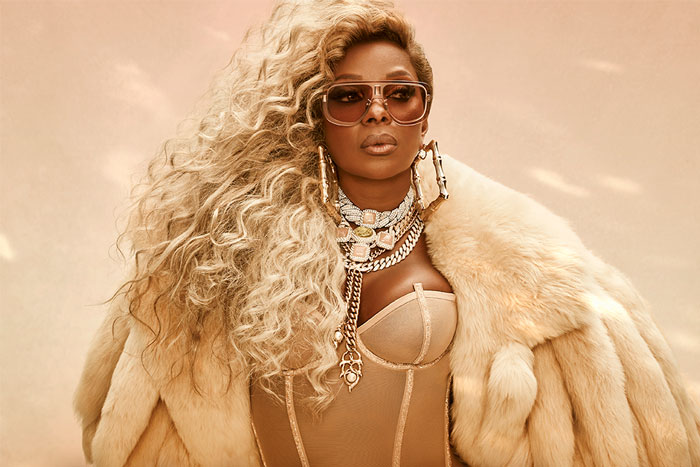 Mary J. Blige is back to take her throne.
The Queen of Hip-Hop Soul has officially announced that her 15th studio album, Good Morning Gorgeous, will arrive on Feb. 11, 2022.
On Friday, she released the first two singles, "Good Morning Gorgeous" and "Amazing" featuring DJ Khaled, via her newly-launched label, Mary Jane Productions in partnership with 300 Entertainment.
"Good Morning Gorgeous" features production and writing from D'Mile, H.E.R., Lucky Daye, and Tiara Thomas, while "Amazing" was produced by DJ Khaled, STREETRUNNER, and Tarik Azzouz.
"Working on this new album has been so much fun," said Blige. "I'm excited for my fans to hear these first two songs to give them a taste of what's to come. I'm grateful to all my collaborators and partners who have walked with me through this process and even more grateful to my fans who I hope have a blast with this new music."
In a recent interview with Tamron Hall, she added, "Wait till you hear it, it's gonna blow everybody's mind. And it's because it's something I had to do, and something I had to say when I was in my darkest, darkest moments in that life, to build myself up to this person that I can see and accept my nose, accept my eyes, accept my cheeks, accept all the things that I used to hate."
Two days after the album's release, the R&B icon will perform at the Pepsi Super Bowl LVI Halftime Show at L.A.'s SoFi Stadium alongside Dr. Dre, Eminem, Snoop Dogg, and Kendrick Lamar.
Good Morning Gorgeous follows Mary's 2017 album Strength of a Woman.