Sheck Wes Enters 2020 NBA Draft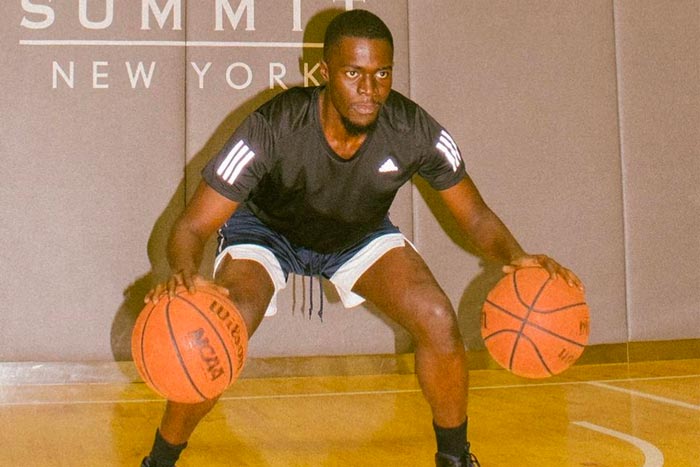 Sheck Wes is ballin' like he's in the NBA.
The "Mo Bamba" rapper has officially entered the 2020 NBA Draft, making the surprise announcement on Instagram just hours before Thursday's live event. He shared a series of photos of himself at practice, but it's unclear how long he's been training.
"Damn… it's really real , The 2020 NBA DRAFT , all my life I always wanted to follow my passion for music and basketball," said a humbled Wes. "Playing basketball and going to play pro in the @nba is something that I always strived for."
The 6'2″, 190-pound athlete, who is a first-generation American, was overcome with emotion. "Tonight that dream comes true! I want to thank the @nba for their hard work with the growing the game and every team that gave me an opportunity to work out and talk with them," he added. "I also want to thank my team and my fans for always being there ! TUNE IN TO THE 2020 NBA DRAFT tonight !!!!"
View this post on Instagram
Despite his hoop dreams, the 22-year-old Cactus Jack signee hasn't forgotten about music. Earlier this month, he released his new single and video for "Rich One Day."
Sheck is not the first rapper to share his NBA aspirations. It was recently revealed that J. Cole has been training for a professional career in basketball and has turned to Master P, who formerly played for the Hornets and Raptors, for advice.
"He's been showing people that he's consistent and he's been in the gym," Master P said of the Dreamville rapper. "But now proving that to them GMs, those scouts that's gon' come out there. They not just gon' let you in there no more."