Snoop Dogg Shares Quarantine-Inspired Single 'I Wanna Go Outside'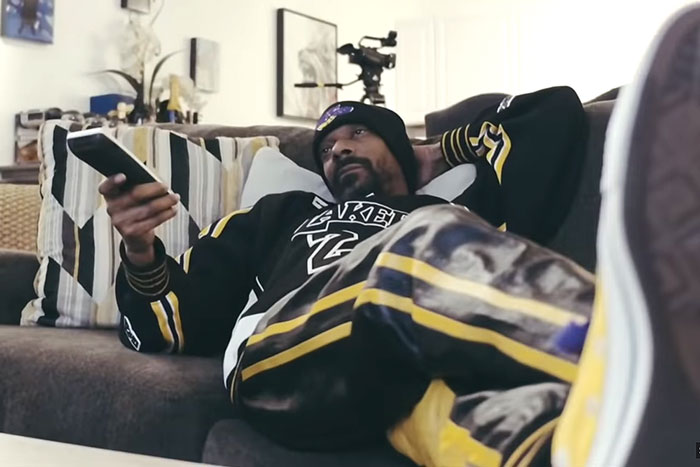 Snoop Dogg wants to go outside.
As the lockdown continues, even the D-O-Double-G is growing restless. To pass the time, he has dropped his quarantine-inspired anthem "I Wanna Go Outside." Produced by Soopafly, the funky Auto-Tuned jam finds Snoop reflecting on being cooped up in the house and longing for the day when he can go outside and have some fun.
"You can't tell me this is how we supposed to be livin'," raps Snoop. "I'm just waitin' for the day I can have some fun."
In the video, the hip-hop OG practices social distancing while shooting hoops, playing Madden, and kicking back on the couch with a blunt.
Amid the quarantine, Snoop has also been listening to Adina Menzel's "Let It Go." He posted a video of himself sitting in his car vibing to the Frozen theme song. Idina responded to Snoop, sharing a video of herself in her own car while bumping his hit "Drop It Like It's Hot."
View this post on Instagram

Let it go
Could have sworn it was drop it like its hard. Learn something new everyday @SnoopDogg pic.twitter.com/3sgqqwrcvo

— Idina Menzel (@idinamenzel) May 14, 2020