50 Cent Brings Up Gucci Mane + Jeezy Beef While Addressing Fat Joe-Lil Mo Fallout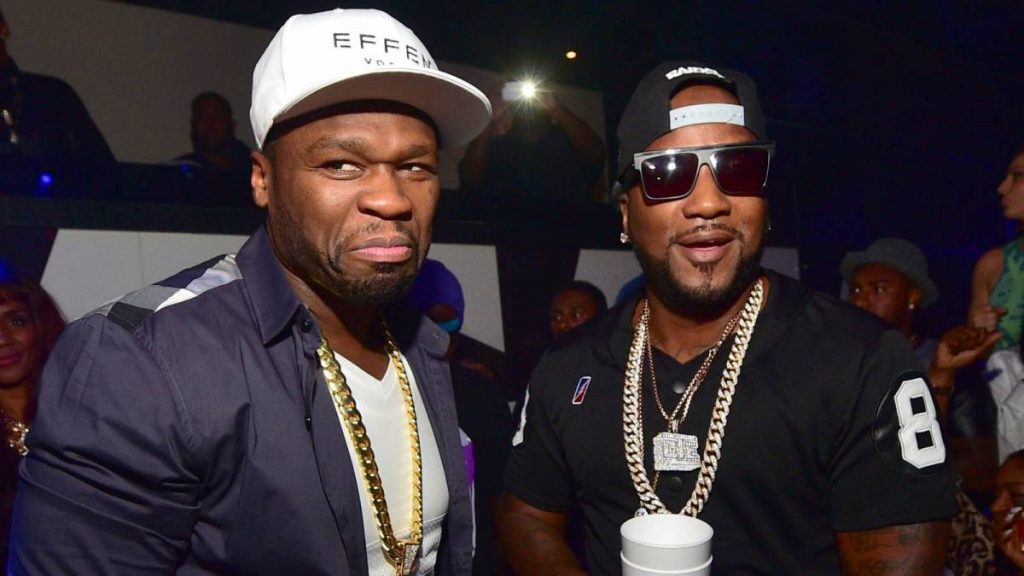 50 Cent manages to insert himself into the biggest topics in Hip Hop culture at the drop of a dime. On Thursday (September 16), 50 Cent took to Instagram to leave his thoughts on Lil Mo and her reactions towards Fat Joe calling her and Vita "dusty bitches" during his recent Verzuz showdown with Ja Rule.
In his post, 50 made a note about refraining from calling people dusty bitches but made sure to bring up Gucci Mane and Jeezy's beef where both men were not trying to play nice with each other.
"Ok scratch that off the list, can't say dusty bitches or crack head anymore," 50 wrote in the caption under his post showing TMZ's report on Lil Mo and her response to Fat Joe's comments. "Wait , is this official because Gucci man is smoking on pooky loc i'm just asking for a friend."
View this post on Instagram
According to 50, if his former rival Joey Crack is getting dragged for his "dusty bitches" comment, the same should be said for Gucci, who blatantly poked the bear during his Verzuz with Jeezy.
50 brought up Gucci Man because the Atlanta legend was engaged in a violent beef with Jeezy that spanned almost two decades. The problems between them escalated when Gucci was involved in an altercation with a group of men that left one of Jeezy's friends, Pookie Loc, dead. Gucci claimed he shot at the group of men in self-defense after they entered the home Gucci was in and assaulted people.
During their Verzuz showdown last year, Gucci performed "Truth," which referenced Loc's death. Fans expected violence to ensue, but the situation was calm for the most part, especially after Gucci and Jeezy made a peace offering performing their collaborative hit that started the whole beef, "So Icy."
Gucci Mane performing Truth in verzuz with Jeezy: "Go dig your partner up nigga,I bet he can't say shit and if you looking for the kid I'll be in Zone 6" pic.twitter.com/ygNgquDEU1

— for the culture reactions (@findareaction) February 19, 2021
Gucci and Jeezy end the battle by performing "So Icy" ❄️ #VERZUZ @gucci1017 @Jeezy ??? pic.twitter.com/rxfgp0s8kk

— Latest Hip Hop News ?? (@hiphop24x7com_) November 20, 2020
50 also had some bold words for DaBaby and his new song with Lil Wayne entitled "Lonely" which focuses on the stigmas around mental health. The Queens rap legend put "Lonely" over Hip Hop classics that address mental health such as Geto Boys' "Mind Playing Tricks On Me," 2Pac's "So Many Tears," DMX's "Slippin" and Biggie Smalls' "Suicidal Thoughts."
"This is the best song i have heard about mental health. they snapped on this one," 50 wrote.