50 Cent Has New Nickname For Nicki Minaj's Son After Seeing 1st Baby Photos — & It's Not 'Papa Bear'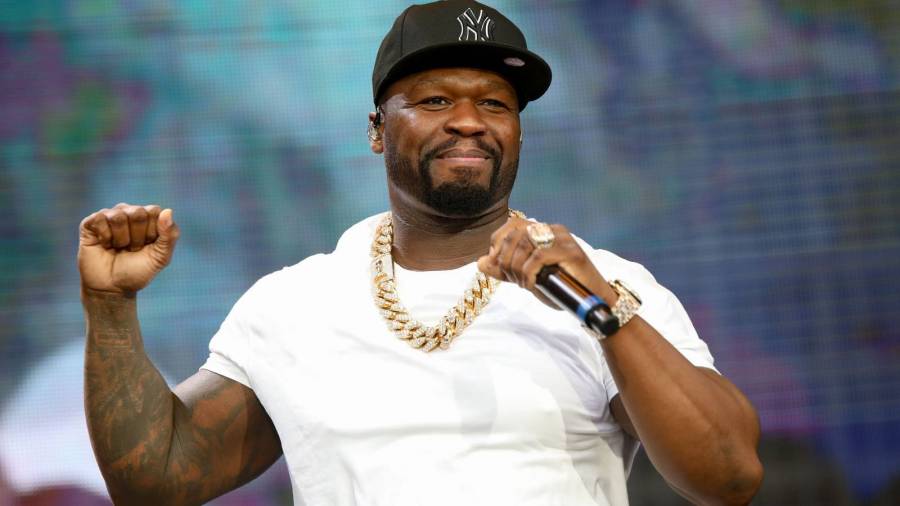 Like the rest of the world, 50 Cent caught the first glimpse of Nicki Minaj's three-month-old son on Saturday (January 2) when she shared several photos of him on Instagram. But apparently the Power mogul doesn't think Nicki's "Papa Bear" nickname suits the child and decided to change it.
Shortly after the photos started making the rounds, 50 took his thoughts to Instagram with a new nickname for the baby.
"Look at them cheeks," he wrote underneath photos of the child. "we got another winner I would say south side but this baby rich. Look at him i think he know he rich already. y'all can call him papa bear but i'm calling him Richie Rich."
View this post on Instagram
Considering Nicki's net worth is valued at an estimated $80 million, Richie Rich suits the baby boy. According to Forbes, the self-proclaimed Queen of Rap reeled in over r$29 million in 2019 alone.
Nicki evidently ensures her son is always dressed in expensive threads. In one of the photos, he's wearing a Fendi jumpsuit with a diamond watch, diamond chain and diamond bracelet. In another, he's rocking a Versace pullover.
The multi-platinum rapper says she's embracing motherhood, writing in the caption, "#PapaBear thank you so very much for choosing me to be your mama. Wishing you guys a happy & prosperous New Year. Thank you for your love & support throughout this journey. It's meant so much to me.
"Becoming a mom is by far the most fulfilling job I've ever taken on. Sending love to all the superhero mothers out there. Big hugs to all the women who have been pregnant during this challenging time."
View this post on Instagram
Meanwhile, 50 is staying busy with Power Book II: Ghost and the forthcoming spin-off Power Book III: Raising Kanan, which is expected to debut sometime in 2021. He also released a new video for the track "Part Of The Game" featuring NLE Choppa and Rileyy Lanez last week.