6ix9ine Has Proclaimed 'Hip Hop Legend' Status — & SHOWTIME Is Amplifying The Message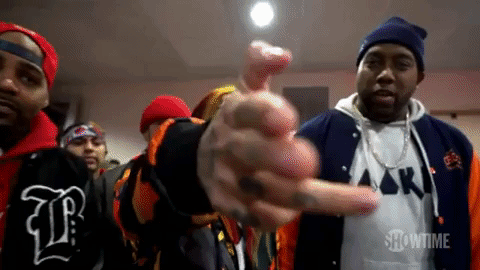 After Hulu released their own 6ix9ine documentary in 2020, it's now SHOWTIME's turn. The premium cable network's Supervillain: The Making of Tekashi 6ix9ine docuseries is set to arrive on February 21. The three-part series received another trailer on Wednesday (January 27) premiered by Complex.
Based on the 2019 Rolling Stone feature, the thrilling docuseries will detail Daniel Hernandez's rise from an unknown Brooklyn prankster to one of the most polarizing rappers in the world. The series enlists the same producers who worked on Hulu's Wu-Tang: An American Saga. SHOWTIME even locked down a post-prison interview with the rainbow-haired rhymer.
"We live in an attention economy. A digital culture that can empower people with no talent or morals to become famous," director Karam Gill said in a statement. "This series is bigger than 6ix9ine. It's a cautionary tale about manufactured celebrity and how when our society allows Supervillains to rise, the collateral damage can be massive. In the era of Trump and the January 6 insurrection, understanding and analyzing these stories is extremely important."
SHOWTIME
Controversy has plagued the 24-year-old seemingly at every step of his career and viewers couldn't look away from his antics, fans and haters alike. The high-wire act caught up to 6ix9ine when he was arrested in 2018 by federal agents on racketeering charges for his involvement in the Nine Trey Gangsta Bloods.
He originally faced a minimum of 47 years if convicted but opted to take a plea deal and cooperated with the government, which allowed him to be released in April 2020 due to coronavirus concerns with his asthma. 6ix9ine served the rest of his sentence on house arrest until regaining his freedom in August 2020.
Upon his release, he notched his first No. 1 hit on the Billboard Hot 100 with the Nicki Minaj-assisted "TROLLZ." His comeback album, Tattletales, released in September 2020, but only manage to debut at No. 4 on the Billboard 200. He's remained relatively quiet in 2021 outside of a skirmish involving a heckler at a paintball center in Miami.
Look for the first episode of Supervillain to arrive on SHOWTIME on February 21 at 9 p.m. EST. The rest of the series will air on subsequent Sundays but all three episodes will be made available on the SHOWTIME app come February 21.
Watch the trailer below.