DJ Drama Admits He Feels Terrible For Removing Nicki Minaj From Gucci Mane Mixtape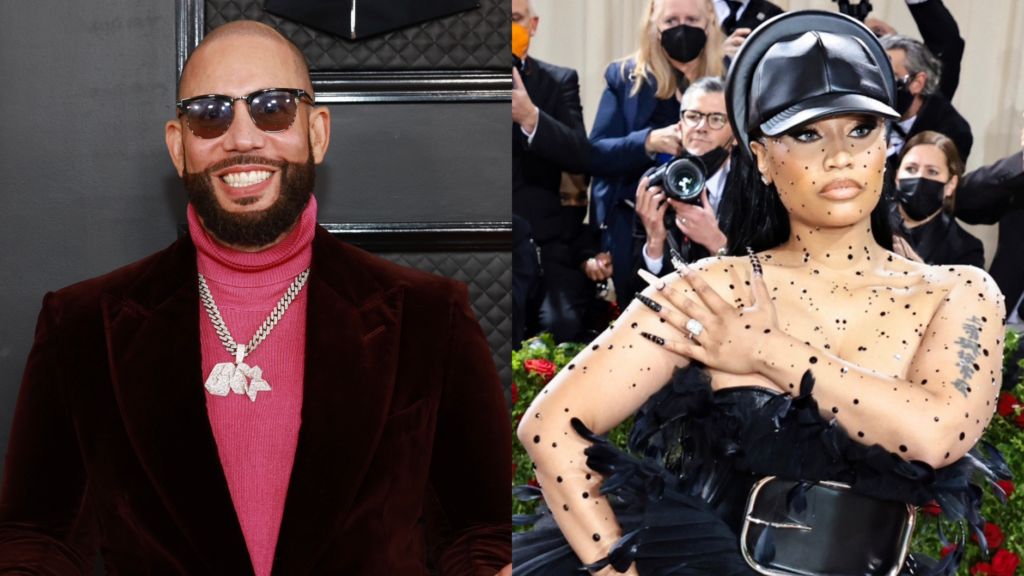 It's been nearly 15 years and DJ Drama admits that he still feels terrible about removing Nicki Minaj's verse from one of Gucci Mane's mixtapes.
During an interview on "The Bootleg Kev Podcast" that was released yesterday (March 15), DJ Drama reflected on Gucci Mane's 2008 The Movie (Gangsta Grillz) and said that when the 1017 rapper originally brought the mixtape to him, it included a Nicki Minaj verse. At that time, she was an up-and-coming rapper.
"When he brought it to me, the first song on the tape, the first voice you heard on the tape was Nicki Minaj," DJ Drama began. "Obviously, this is an early Nicki Minaj. And disrespectfully I felt like we can't have a Gangsta Grillz with me and Gucci and the first voice you heard not be Gucci, so I removed her verse from that song. I feel terrible to this day."
"But in defense, I will say that I made sure out of everyone that Nicki Minaj was on [Lil Wayne's] Dedication 3 because Nicki Minaj was about to get left off of Dedication 3," he continued. "She was calling me directly to say, 'Dram, please don't let the tape come out without me on there,' and I said, 'I got you.' So Nicki Minaj is on Dedication 3 directly because I made sure she was on there."
The "Red Ruby Da Sneeze" hitmaker appeared on Dedication 3's 12th track "Still I Rise."