Review: Mick Jenkins Delivers Soothing Vibes On 'The Circus' EP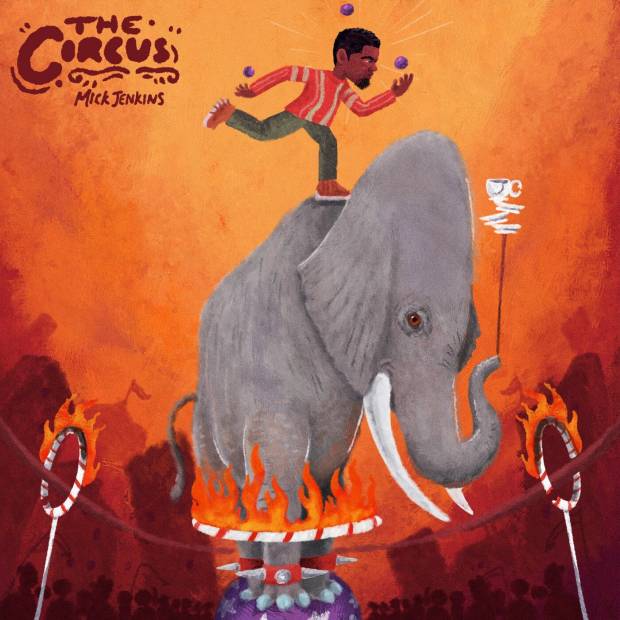 When it comes to conscious rappers of the last decade, Mick Jenkins has positioned himself as one of the most notable names in the space. Yet despite all his success, the Chicago MC has struggled to meet the expectations set by his heavily adored breakout mixtape The Waters. Even with the critical acclaim garnered on his last two albums, Mick still hasn't fully eluded the vapors of the project that made him so beloved.
His latest EP, The Circus, also won't quell the clamoring for an offering of The Waters' caliber but presents enough quality cuts to show that the 28-year-old is heading in the right direction.
The EP starts off smooth with "Same Ol" delivering an ear-worming hook supported by eerie strings and glitchy production. Next, we transition into the woozy soulful calm of the Black Milk produced "Carefree" as Mick raps about looking past all the evil and injustice in the world to party, live it up and enjoy himself. He employs a head-bopping flow with a throwback 90s boom-bap flair, making his verses pop.
Another high point comes through on the aquatic guitar riff-backed "The Light", featuring an off-kilter subdued feature from EARTHGANG that pairs well with Mick's more energetic delivery. Johnny Venus' gorgeous hook emphasizes the beachside, open-air vibe sending in a wave of relief.
Unfortunately, after nailing the first three tracks, Mick falls into a lazy braggadocious lull on "Flaunt" where he raps about not having to stunt because he's the man. It's clear he's using this slower cadence to emphasize his calmness as an attempt to showcase a cool and collected demeanor, but Mick's lethargic rapping doesn't make for a compelling listen.
"The Fit" also falls on its face with messy production and Mick utilizing a wavy vocal inflection that comes off awkward and stunted. "Different Scales" closes the album on a high note packed with some of his best rapping of the release dropping lines about clout chasing, keeping it real, fake wokeness and a standout reference to The Wire.
Outside of a couple of tracks, there isn't much meat to this EP. For a rapper who usually prides himself on tackling pivotal societal plights and pleasures, it seems like a sharp turn in creative direction. However, even if this release deviates from providing the intellectual ponderings we've come to expect from Mick, it still works as a project deadset on establishing vibes.
Despite some shortcomings, The Circus is an overall creative win and a nice precursor for his next album. The EP's lack of substance holds it back from matching some of his previous work, but in lieu of a bigger idea, it provides a cohesive, quick and enjoyable flow fest perfect for listeners looking for a relaxed set of songs to escape the craziness of everyday life. 
Now it's time to see if Mick can combine the infectious flow of this project with the conscious themes of his prior work to create an album that lives up to the potential he's clearly capable of reaching.